Need ideas? Download
Niche Laboratory Pro
and find hundreds more opportunities to grow your online business.
MyThemeShop
Our Premium WordPress Themes and Plugins are a perfect solution for ANY online presence. All these beautiful responsive themes and plugins are made for YOU.
Store URL: https://mythemeshop.com
Store is ranked 4,305 out of 4,454 stores.
Store Software: WooCommerce

Store has RSS Feed: Yes, here
Store Monetized Using Amazon: Unknown
Store Monetized Using Google Adsense: Unknown
Domain registration date: 24 April 2011 (updated 27 March 2021)
Domain registrar: DomainSite, Inc.
Domain expiry date: 24 April 2022
Keywords: wordpress, themes, demo, details, 'em, premium, plugins, mythemeshop, affiliate, schema, support, magazine, blog, popular, ecommerce, review, features, video, tutorials, free, menu, business, benefits, knew, missing, crypto, currencies, invsta, opportunity, confidence, involved, sociallyviral, adsense, coupon, corporate, rank, math, quiz, notification, subscribe, mega, happy, customers, products, website, pricing, viral, woocommerce, ryan, robinson
Reliability: Excellent reliability. 0 issues detected in 185 days.
Social Media Accounts
Store's SEO Strength
MozRank (Store's Subdomain): 6.3
MozRank (Store's Home Page): 7.3
Inbound Links: 35,987,543
Inbound Equity Passing Links: 13,966,135
MozRank is a score from 1 to 10 that can be used to gauge the importance of a page or domain (10 = highest).
Inbound Links are links from other sites to this eCommerce store. Equity Passing Links are dofollow links from highly trusted domains.
Store's Recent Blog Posts
Loading recent posts...
This stores's recent blog posts could not be loaded.
This store's blog feed was loaded but contained no posts.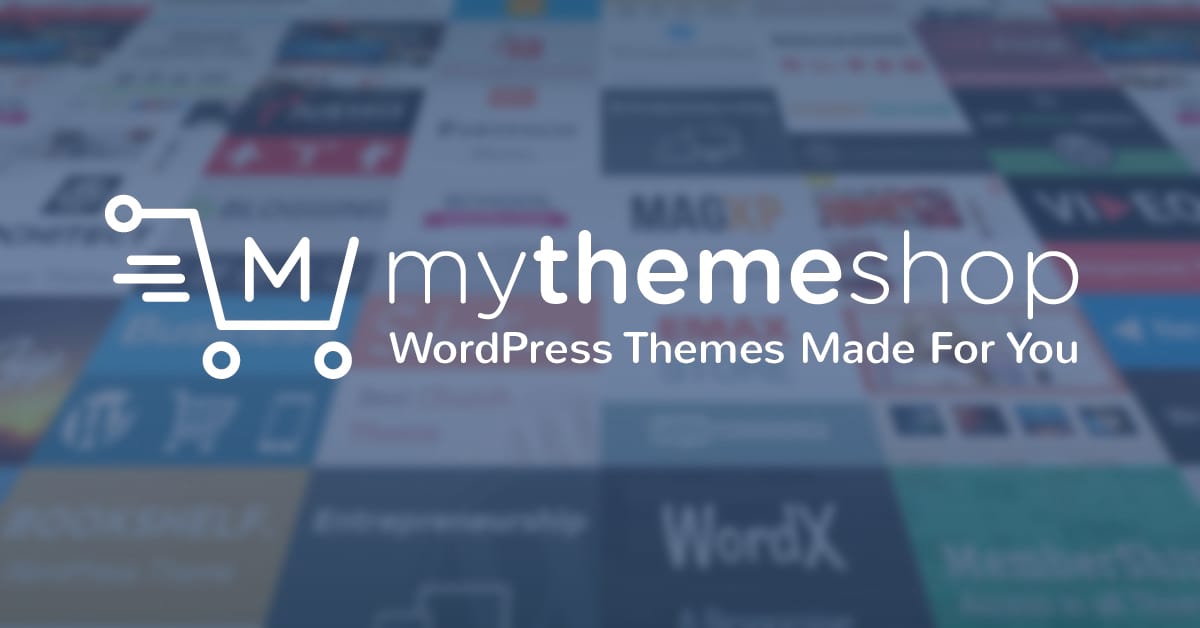 Related Stores
Related Blogs
These blogs appear to be similar to this store. Blogs listings are supplied courtesy of our sister site FindABlog.
Reach out to bloggers in your niche as they can be useful influencers with a readership who are keen to find out about your products. You can also get ideas for your own blog posts.
Related Discussion Boards
These discussion boards appear to have a similar theme to this store. Forum listings are supplied courtesy of our sister directory site FindAForum.
If you're a store owner then independently run discussion boards are a great place to reach out to prospective purchasers of your products. You can also find an unending source of information about what buyers are wanting to know about your products, and the potential problems they may face. Many forums are also open to sponsorship deals.
Change Logs
Recent updates to the FindAStore listing for MyThemeShop:
| Activity | Date and Time | Status |
| --- | --- | --- |
| Updated store's Moz metrics. | 05 May 2021 10:09 | |
https://mythemeshop.com added to FindAStore 25 January 2021 (Store #733). Entry last modified 04 April 2021.